News > Export News
Largest incense making village in Vietnam suffers from India's import restrictions
( Update: 18/02/2020 )
Quang Phu Cau Commune (Ung Hoa, Hanoi) is known as one of the communes with the largest traditional craft villages producing incense sticks in the country. Since India has restricted import of incense from Vietnam, the production faces numerous difficulties.
Quang Phu Cau Commune (Ung Hoa, Hanoi) is known as one of the communes with the largest traditional bamboo handicraft villages in the country. After India issued an announcement that incense and preparations from Vietnam had to change from "free import" status to "import restriction", the production of toothpicks of the people met. many difficulties.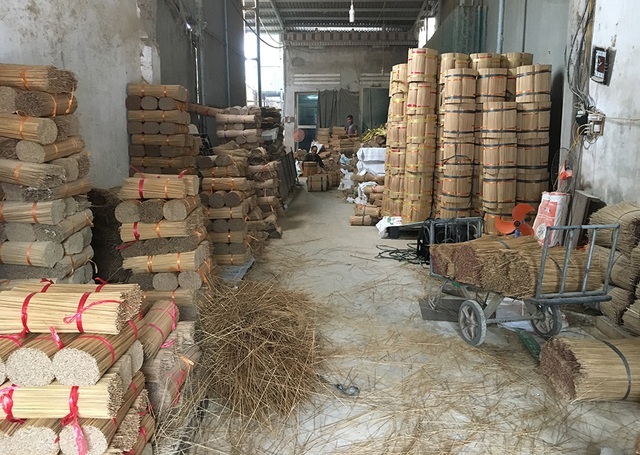 Many families have dozens of tons of finished products that cannot be sold.
When coming to Quang Phu Cau commune, I feel that the air is unusually quiet, there is no more noise from the production machines and the busy transportation of products. Sparse sawing machines were heard from a few factories, workers no longer sat young and filtered as before.
The whole commune has 5 villages with 3,300 households making incense sticks, accounting for about 70% of the total households. In particular, the number of large factories with 20 or more workers is about 200 households, the average income of the main and auxiliary workers is about VND 6 to 7 million per month. The idle people can also participate in odd jobs and earn 60 to 70 thousand dong a day.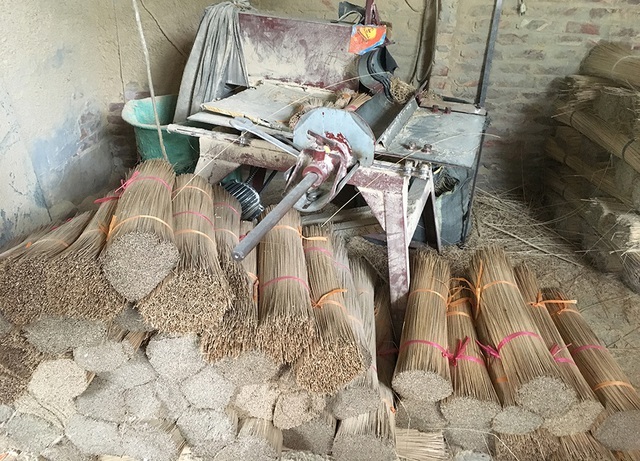 Machinery for manufacturing incense sticks in Quang Phu Cau stopped operating in mass after India restricted imports of incense from Vietnam.
About 5 years ago, the people of Quang Phu Cau began to make toothpicks for export to India, a stable job lasting for many years that changed the lives of farmers. Having jobs, stable incomes, farming has gradually shifted to producing toothpicks.
"India no longer imports incense from Vietnam, our people lose income, life is really difficult, more than 50% of jobs thanks to the production of incense. My factory still has a few machines running here, it is imperative to finish all the old materials, otherwise the termites will be broken. My family both repairmen and toothpick pickers have 25 people, there are 6 toothpick splitters, a month ago my workshop produced about 25 to 30 tons of toothpicks finished, "said Dang Van Cuong, in hamlet 8 (village Phú Thượng, Quảng Phú Cầu commune), said.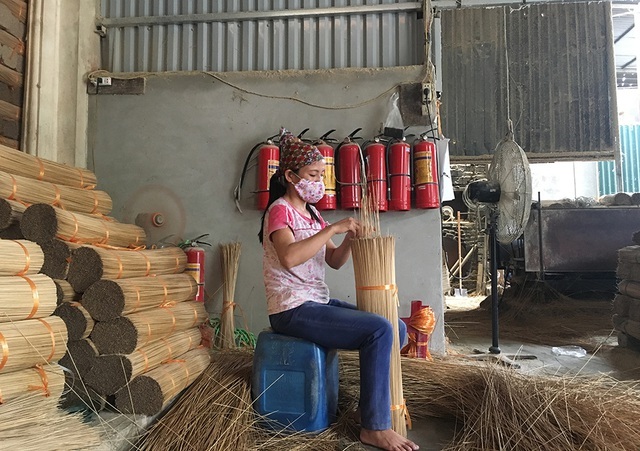 Investment in machinery and production facilities was expensive. Now, only a few are operating, but only making the remaining materials.
Mr. Cuong added, since India stopped buying toothpicks, workers have almost stopped, only a few people are making raw materials. "If I continue this momentum, if only a few more days, the workers exhaust all their raw materials, I will also let them stay and close their factories because their toothpicks cannot sell, have too much capital, don't have money to turn around and pay." for workers, "said Cuong.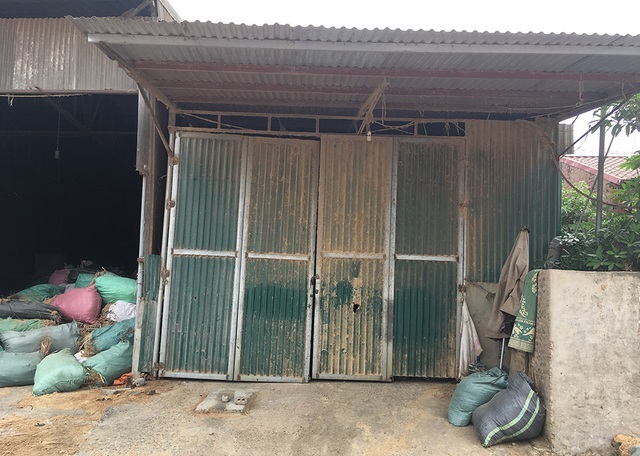 Many large and small toothpick making factories in Quang Phu Cau have been closed.
"The investment in manufacturing machinery also has to borrow from the bank. Currently the inventory is piling up in my house about 25 to 30 tons, counting about 600 million dong of capital that is stagnant," Mr. Cuong said.
According to Mr. Cuong, a while ago, the entire public land area of ​​the village was covered by people, but now there are only a few piles of raw materials, the owner is covered with canvas to cover the rain and sun. Tomorrow that raw material will also have to produce the finished product otherwise it will be termite.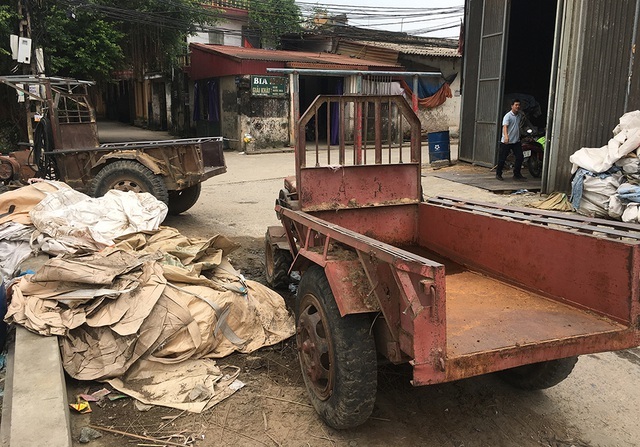 Industry workers "cover up mats" around the village.
During the peak period, there were hundreds of farmers working in the village, specializing in transporting materials from the central yard to the households. From a difficult time, farm workers were left vacant on any vacant land in the village.
"Once upon a time, the farmer heard the sound of his ears hurting but happy, but now he saw that he lay dormant in an inactive position and felt very sad," a villager shared.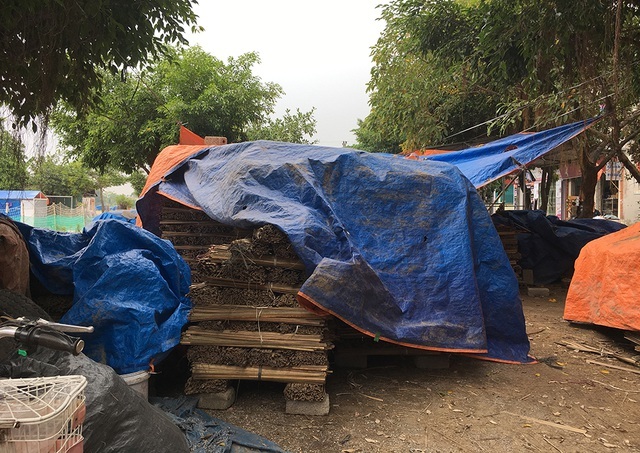 The remaining materials of Vầu are being finished and closed by the workshops.
The owner of another factory said: "My family has 20 workers, each month exported to India more than 70 tons of incense, earning about 1.5 billion, but now only moderately. If India still restricts imports, my facility will also consider closing tomorrow. "
90% of Vietnam's final fragrance is exported to India, estimated at US $ 76 million / year. Hundreds of villages producing incense sticks, large and small across the country, are directly affected by the closure of the Indian market.